"I believe the choice to become a mother is the choice to become one of the greatest spiritual teachers there is." – Oprah
Becoming a mother is a choice sometimes hard, but after holding your baby in your arms everything is butter smooth. Motherhood can't be described in words, it's a feeling of unlimited joy and happiness. But for some ladies, it's only a faux because of the disease called "infertility"
Infertility can happen to anyone may it be male or female. There is no particular age or time for infertility to take place in your body. Although infertility has many phases and deals with them, there are various treatments available. One of the popular treatments for infertility is Follicular Monitoring.
Aastha Fertility Care– an IVF Center in Jaipur has been treating females dealing with infertility problems. The clinic provides IVF treatments at an affordable cost so that everyone gets a chance to cure themselves. Follicular Monitoring at Aastha Fertility can be a good choice to make as it is one of the best scans provided by them for fertility checkups.
In this article, you will get information about what is follicular monitoring, what is the procedure. Also why you should choose Aastha Fertility Care for it.
What is Follicular Monitoring?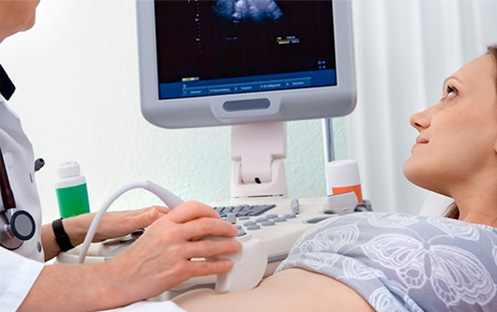 Follicular monitoring or follicular study is a key element of In Vitro Fertilization (IVF) assessment and timing. It's a simple technique of a series of ultrasound monitoring of the ovarian follicles to measure for variation of eggs and documenting the pathway to the ovulation. Also, the follicular test checks the follicular vesicle in the ovaries.
Also Read: What is a Fupa – Informational Guide
Follicular ultrasound is also important for women taking fertility medicines or drugs in order to check the response and adjust the dosage accordingly. This follicular study normally includes one to three scans and are frequently held after several spans of days. Starting from the 7th or 9th of your previous menstrual cycle. If a woman is ingoing an IVF treatment, the doctor might suggest a preferable time to undergo the follicular study. However, it is sometimes recommended with hormone blood tests to check for levels of Progesterone, Oestradiol, Luteinising Hormone (LH) and Follicle Stimulating Hormone (FSH).
Preparation & Procedure
The follicular ultrasound is performed on the 2nd day of menstruation. Make sure to take the medicines before coming for the ultrasound if advised by the doctor. The doctor will suggest that you evacuate the bladder post which the scan will begin. IVF specialist will repeatedly do the ultrasound every other day until ovulation happens.
The scan will take place in the examination room. It is a simple process in which a rod-shaped sterile, lubricated, electronic device called the transducer is gently inserted into the vagina to look at the uterus and ovaries. Also, depending on patients' comfort, the test might resume up to 15 minutes.
This scan will measure the size, shape and condition of the ovaries, uterus, pelvic area, etc. The scan will gauge the counts and measure the diameter of each follicle in millimetres. Treat you Male infertility problem by using Sildigra 100 or Prejac remedies.
Why Aastha Fertility Care is Best for Follicular Monitoring?
Aastha Fertility Care has been providing a cure for all infertility problems at a very reasonable rate. Moreover, one of the best for follicular monitoring near me has to be Aastha Fertility where they use some latest machinery to do it. Dr. Namita Kotia recommends a follicular monitoring test if the women have been going through an IVF cycle and want to check the response.
Aastha Fertility is one of the best fertility clinics that is spreading happiness by giving people reason to smile. For couples who have severe infertility problems and haven't been able to conceive at the age of 40, the team of Aastha Fertility has made that possible too.
Choosing this IVF centre in Jaipur can be the right decision to get rid of your daily challenges. The cost of infertility treatments is nominal, yet the success rates are also high. Also, trying to help each woman and make them fertile again is the motto of the IVF Hospital. By giving the highest number of live births, Aastha Fertility Care has created its own landmark in the city.
The Takeaway of the Blog
Often people have doubts about the disease and the treatment they are about to take. Don't need to worry at all, you can now talk to the doctor by visiting the hospital. In order to do so, you have to book your appointment by going on their website or call on 98290 69228. Also, if you feel like asking any question regarding follicular monitoring infertility or IVF, kindly drop a mail at namitakotia2000@yahoo.co.in.