Online selling or e-commerce is defining the present and future of retail. E-brands are only seen as effective as their custom packaging with varied shapes and forms.
Can you imagine getting your favorite products ordered online in under-rated packaging? No? Why so?
Answering this question would unlock the key to availing of more customer satisfaction. People, no matter what they buy, always wish for a pleasing shopping experience. This isn't just limited to certain products but is extended to include any and all types of items and services.
When working in the e-commerce market, you mustn't forget that the first tangible feel remains with customers for a long time. They consider and recall it to decide on future orders. Thus, the more retainable you make this experience, the higher the chances are for customer retention and elevated sales numbers.
Let's now look into a detailed explanation of how customized e-packaging works and why it has come to dominate the industry.
Regulations to fulfill
Shipping products isn't as simple as putting them in a box and labeling the destination. Amazon and eBay have raised packaging standards. Shipping boxes are expected to meet the defined guidelines in terms of dimensions and labeling to reach their final locations.
Curious to know? These include the following:
Use a single address label that has clear, complete delivery and return information.
Each box you include in the shipment must have its own unique FBA Box ID label printed from your Shipping Queue.
Each pallet requires four FBA Pallet ID labels, one on the top center of each side. Each box on the pallet also requires its own unique FBA Box ID label.
When shipping multiple case packs in a larger box, apply the unique FBA Box ID shipping label on the outside of the primary box.
If you are reusing boxes, remove all old shipping labels, barcodes, or markings.
Use adequate packaging material.
Use strong tape designed for shipping.
Use 2 inches of cushioning between each of your items and the inside of the box.
No more than 25.00 inches on any side and no more than 50.00 lb. total, unless the box contains an individual oversize item that exceeds these limits.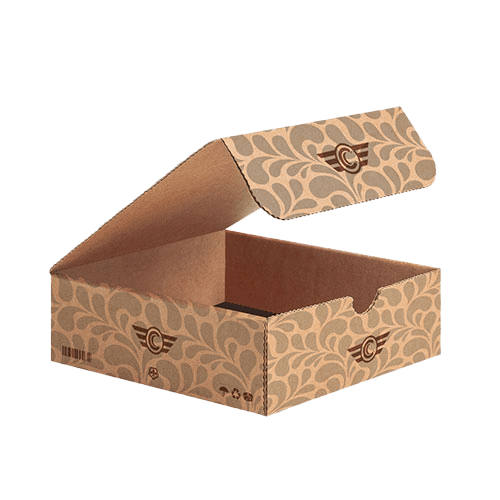 Shipping is timed. Your brand needs to send the orders on time and hence, must also receive the boxes on time too to make it happen.
Custom printed shipping boxes are made by professionals that use pro box manufacturing. These suffice all the required box dimensions and standards to fulfill the necessary conditions. When e-brands are sending their shipments, they constantly look for ways they can control the supply chain. One effective way is to use the customized boxes for the purpose.
These, as said earlier, are delivered within time and ensure timely dispatch of orders. Next, they come with the stated box measurements and thicknesses suitable for the products. All these save a lot of packaging and assembly hassles and therefore, save on costs and wastages.
Another alluring facet of custom packaging is that it effectively compresses costs. Why is this essential? Well, your costs directly affect profitability levels and future growth prospects. Never underestimate the costs because rising global inflation makes it hard to contain expenses.
Custom boxes are a good alternative for cost-cuttings. They save on materials, shipping, and branding costs by significant margins. Imagine if the boxes weigh too much or are of bigger than required sizes, both these would add to costs and even enhance risks of potential product damages.
Using professionally build e-packaging is the answer to reducing extra costs. Overheads are further reduced when the boxes state branding elements. Brands won't have to use extra marketing platforms for doing the same using the realm of shipping boxes!
Why has Amazon sky-rocketed in customer popularity? Many small and medium-sized brands use the portal to distribute their products as well.
The basic factor that has enabled a worldwide reach of Amazon is that it focused on getting its deliveries right. Reliable and uniform boxes are the first thing that pops in mind when the brand is mentioned coupled with its unique brand image. Very few e-brands are able to gather such a loyal fan base as Amazon does.
Customized boxes made to fit within the Amazon type of packaging are useful if you are selling on the platform or sending orders to customers directly. Buyers look forward to receiving their orders and want them to function properly, more than anything else.
A variety of printing techniques
If you think about how each e-brand looks different from others, it all has to do with the printing styles. Numerous digital and offset printing options allow the boxes to speak positively of the brand.
Custom printing also paves the way to print the necessary elements mentioned in point 1. Brand differentiation becomes more achievable with a distinct brand identity printed on the boxes directly or on labels engulfing the boxes.
With hundreds of new businesses joining the e-commerce markets and numerous existing retailers opting for a hybrid selling channel, setting your brand apart is essential for survival. Loads of boxes are lining shipping docks and trucks. Creative box appearance is a productive way to leave a durable brand imprint on customers' minds.
What to watch out for?
All this info is workable when put to effective use. Brands often make a common mistake of either putting in too little or sometimes too much branding on the boxes. Both ways, customers are left confused about the true branding features that are supposed to give an insight into the brand ethos.
New printing patterns, methods, and international requirements for box content are always evolving. Custom packaging makes it easy to imbibe these without worrying over costs, time, or acceptance of the final box look!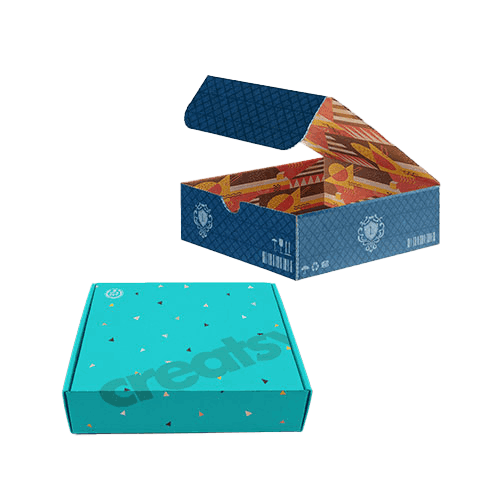 Conclusion
In a nutshell, customized shipping boxes are the lifeline of successful e-commerce, enabling the brand to become next in line for customer loyalty.